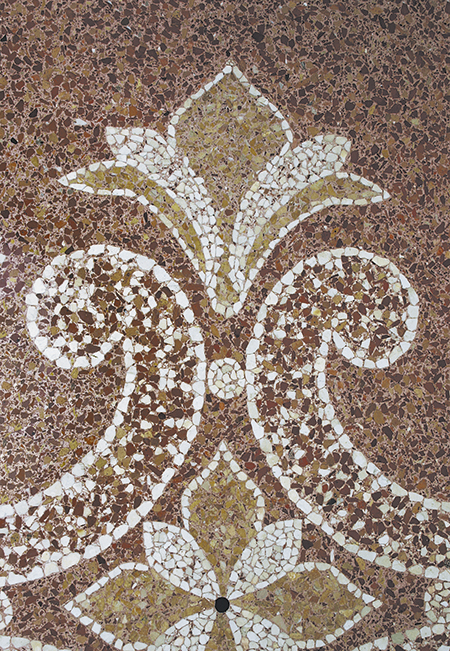 There is no doubt that the value of a Venetian terrazzo is gathered together in the vision: the homogeneity of sowing, the correct distribution of colors and shapes.
But above all, the details must evaluate the quality and the value of the work: in the precision of a row of pebbles of a frame, or a volute of a drawing as well as in the perfect finish of a corner or junction with a other material.
If the distant of Venetian terrazzo a bit 'all the same, the difference is in the details, in the close-up view: at this point of view that you can evaluate the quality of work.